Update Notes:
***Added Features***
-Deck Play Testing. Users can now load up their deck and see how it performs in practice! This is entirely a manual process as to not step on the toes of Bandai. In no way does this app intend on being seen or used as a simulation for the actual card game! It does, however, allow the player to see their starting security stack, starting hand, as well as gives them basic functionality in using their deck in a solitaire type format. Users can move cards from any one place to another(such as Trash, Hand, Deck, Field, etc), create card stacks to replicate Digivolution, and even draw cards to simulate the act of "turns".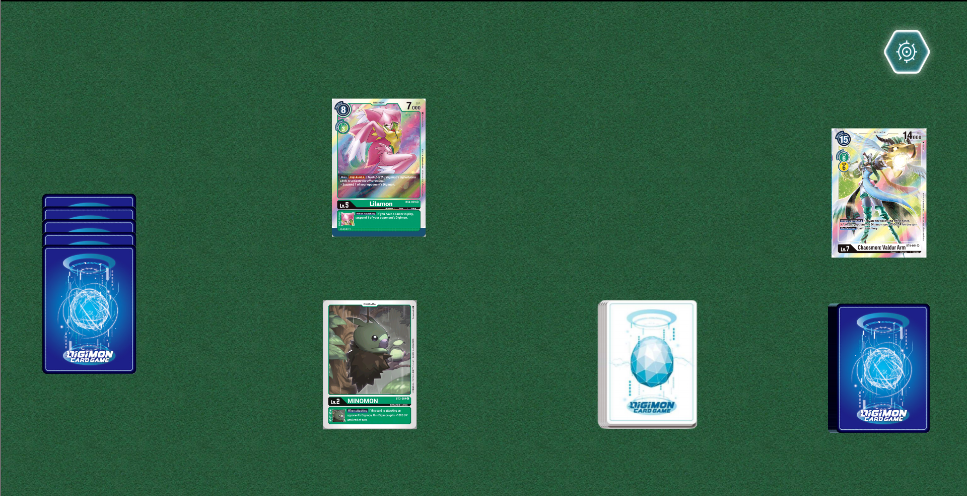 -Increased Deck Limit to 99. Prior to this update, the starting deck limit was 5. Users could then increase that limit by downloading another deck via Portal or Code, and then clearing that deck to get access to the new slot. Now, players can add up to 99 total blank deck slots with the simple push of a button! Additionally, Deck Names can now allow spaces and a higher character limit!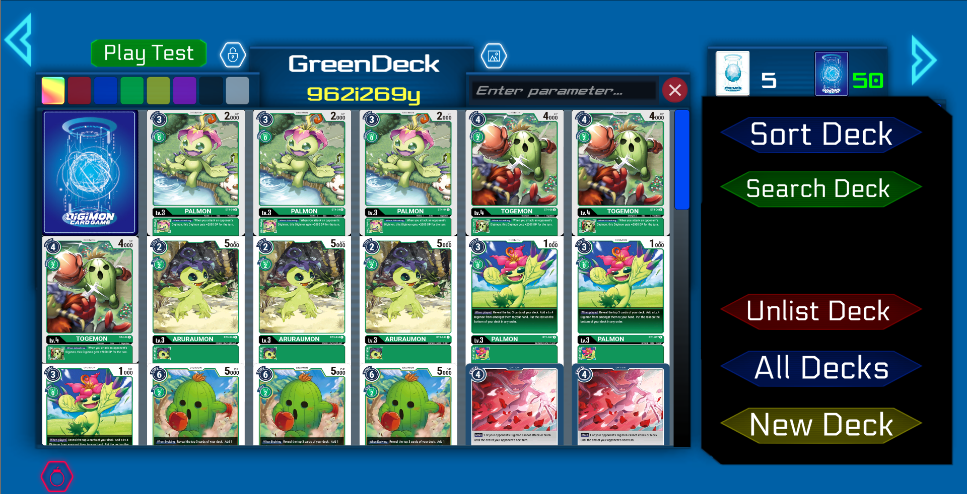 -Go Ad Free. Users can now pay a one time fee of $3.99 to go completely Ad Free! (Even if a prompt says you need to play an ad to complete an action, if you have purchased the Ad Free item, the ad will be skipped immediately. This can also be transferred to another device(but then cannot be transferred back to the original device).
-Graphic UI Changes. The Main Menu has been updated graphically to look a bit more…put together.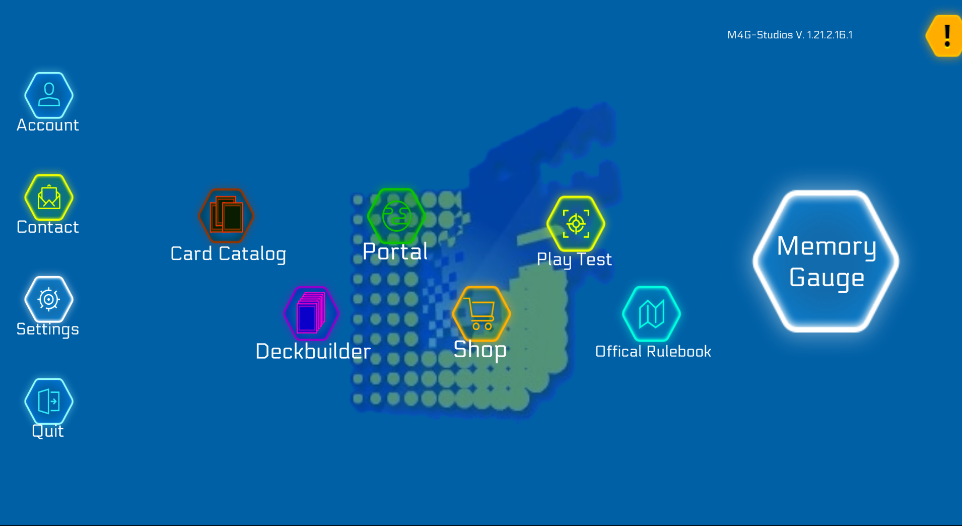 -Minor Bug Fixes