Update Notes:
***Added Features***
-Added support for cards with a deck limit different that 4. Card quantity limits can now be changed without requiring an app update. This update works both ways as far as restrictions go. Cards with a maximum of 50(like Eosmon) and cards that are restricted to less than the standard allowed 4 are now able to be used in decks with those restrictions.
-Added a quantity to the Collection Feature. Now, app users can keep track of the cards they have, as well as the amount of those cards. This has future planned integration with the app's Deck Builder.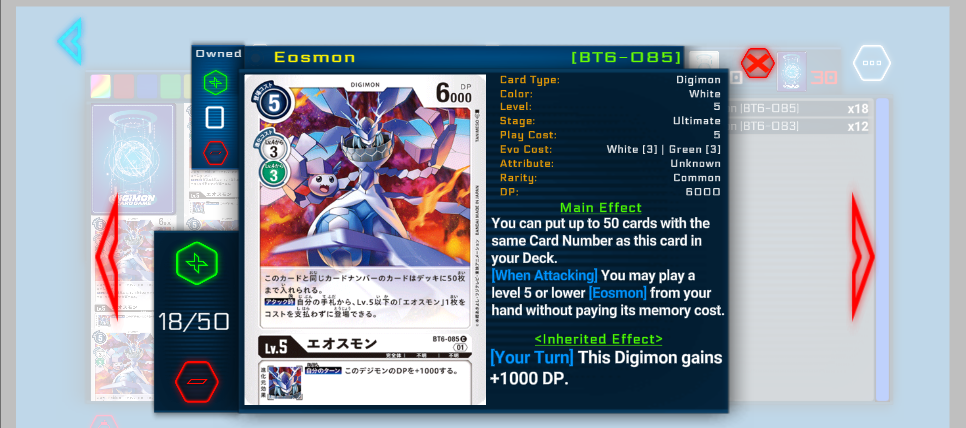 ***Changes***
-Card Pricing History scope has been limited to a maximum of 3 months to save on space required to retrieve the data from the database. A card's price can be seen on a per day basis up to 90 days in the past.